Sally Johnson
Buyer Partner / REALTOR®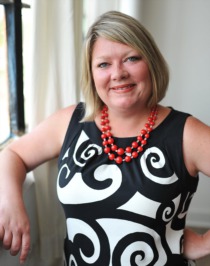 Sally Johnson is a home buyer specialist with the Mike Perron Realty Group. Her witty sense of humor, caring nature and 100 percent commitment to delivering top notch customer service is why our clients love her! Regardless if you're looking for a new condo in Downtown Indy, searching for great suburban home in a place like Hamilton County or want to find a great Historic Home in a neighborhood like Irvington, Sally can help you every step of the way. There is absolutely nothing Sally loves more than helping Indianapolis area first time home buyers achieve the dream of homeownership. From the first introduction, through closing and beyond, Sally is committed to making sure our clients have an amazing experience.

Prior to entering real estate and becoming a broker, Sally led a successful career in the world of government affairs, lobbying, grassroots strategies, public affairs and political fundraising for a variety of interest groups in Washington, DC, as well as in Indianapolis, IN. Her time with NAR (the National Association of REALTORS®) as well as serving as the Government Affairs Director for IAR (the Indiana Association of REALTORS®) has given her a truly unique insight into the real estate industry. During her public affairs and policy work, Sally was instrumental in the passage of legislation for freight rail transportation and homeownership initiatives. Chief among her past roles was serving as a reliable source of policy information for lawmakers as well as educating REALTORS® on policy issues and connecting them with their elected officials.

Nowadays, when she's not busy helping Central Indiana home buyers achieve their real estate goals, Sally enjoys serving as an Elder at her church and volunteering her time to various local organizations including her past service as a member of the Board of Directors for the Historic Irvington Community Council. Sally rarely turns down an opportunity to explore the world through travel and outdoor adventures. 

Other than spending quality time with her family and most importantly her adorable little girl, there's probably nothing Sally is more passionate about than sharing her animated stories from life experiences in hopes that it will inspire others into action to make a difference in the world.
Pending 5746 Brouse Ave
Indianapolis, IN 46220